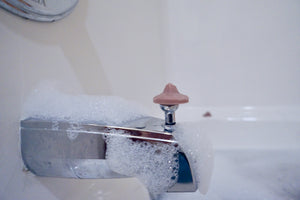 WashNips are made from recycled soap to encourage people to #FeelItOnTheFirst — a movement that promotes checking your breasts on the first of each month in an effort to detect changes in color or texture — in addition to regular mammograms*. 
Check out the larger soaps — WashTits, which are molded from the same breasts the Bitty CandleTits come from.
Help remind yourself and loved ones to check regularly with a Breast Self Exam artwork.
*If you find an irregularity or have questions/concerns relating to a breast self-exam, please contact a healthcare provider of your choice immediately.